Happy Birthday Syko_chan!
Current Music:

that commercial, you know, that one
Also found a booth (forgot to get a card, hope I see the booth as another festival again) that had super cute crocheted hanging charms, couldn't resist the little Kamen Rider one.
My mom and I went into Japantown SF today on an errand and unexpectedly happened onto the Nihonmachi Street Festival (usually the first or second weekend in August but I had forgotten that). Vendors, food, crafts, food, music, food. Couldn't stay so walked up and down for a quick look and took food home including deep fried salmon. OMG deep fried salmon, tasty, juicy, crunchy skin!!
Current Mood:

satisfied

Current Music:

Planet 51
The Marvel Avengers series
The Monster Fighter series
Will work on putting together the rest of what came with the figures (a hearse car and a SHEILD car etc) at some point.
I like Legos. I gave a large amount away to a friend some years back, but once in awhile, I'll buy some more. And I still have my pirate ship from a Lego series long before Pirates of the Caribbean opened in the theaters.
Current Mood:

pretty chipper

Current Music:

humm hummm humm
Current Mood:

slightly hiccupy


Forgot my Kino books card at the San Jose shop last Wednesday so right after the parade, my bro drove us down to San Jose to get the card, buy some Marvel tiny figures (kitana824 I found a Rogue figure for you!), and then ate dinner at Maggiano's. Did not get home until close to 9pm. Still tired.
After several years not going, finally took part in the 45th Annual Cherry Blossom Festival parade Sunday, took plenty of pictures but forgot to get a picture of myself. Also forgot how crowded it gets at the ending area of the parade, and how tired that makes me.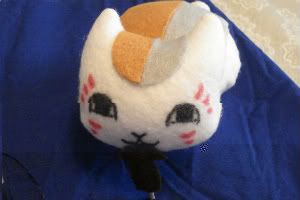 I eventually did work on the sailor collar, with Nyanko-sensei nibbling on his squid snack: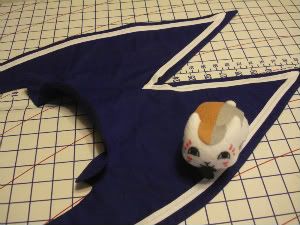 I'm easily distracted and it's sometimes hard for me to focus on what I need to get done (poor organizational skills), so instead of working on agent_77's outfit, I did this:
Current Mood:

ha ha ha aha ha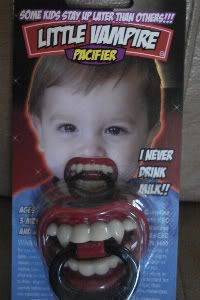 Yeah, they got this for the baby, from thinkgeek.